Feb 19, 2014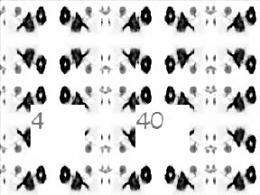 Subscribe via itunes or using this.

blithe - lying awake considering a move (peel session 19.02.94)
chris matthews & robot monkey orchestra - lie still, sleep becalmed
coil - s is for sleep
wah! - sleeppp
pantha du prince - seeds of sleep
altar k - ils dorment
good luck - sleep with no bad dreams
joe meek - not sleeping too well lately
the new flesh - troubled sleep
the cigarettes - can't sleep at night
heatmiser - sleeping pill
damia - ne dis rien (1929)
kinnie the explorer - sleep
felt - something send me to sleep
bunnydrums - sleeping
kelly harrell - I heard somebody call my name (19.02.1929)
jody reynolds - endless sleep (alt vers.)
this heat - sleep
harriet mcclintock - go to sleep (little baby) (excerpt)
beautiful chorus - go to sleep little baby (excerpt)
coil - all the pretty horses
pavement - list of dorms (peel session 19.02.93)

visitez/visit so the wind... le blog.