May 18, 2012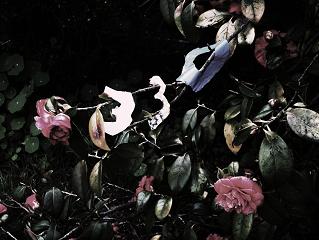 Subscribe via itunes or using this.

(voix d'antonin artaud)
lisa germano - screaming angels dancing in your garden
archangle - psychedelicious (excerpt)
eugenekha - reastrained emotions (excerpt)
goth-trad - falling star (excerpt)
gale haness - johnny ande
chubby checker - he died (excerpt)
evangelista - hello voyager (excerpt)
loney dear - I got lost (excerpt)
loney dear distant lights
nico - evening of light
spectrum of sacred sounds - there is more to life (excerpt)
the hospitals - rules for being alive (excerpt)
dylan ethier - light leaks
xela - watching a light in the distance (excerpt)
trader horne - here comes the rain
steve wynn - death valley rain
index - morning dew (excerpt)
boduf songs - I can't see a thing in here (excerpt)
sir (pehr). - the night I met my second wife
winter family - y
the mole - alice you need him (excerpt)
ghedalia tazartes - vingt (excerpt)
flunk - morning star (excerpt)
dead raven choir - faded (excerpt)
rio en medio - everyone is someone's (excerpt)
espers - black is the color
van morrison - crazy love (excerpt)
claudin longet - am I blue (excerpt)
simple minds - to day I died again
michael cashmore - your eyes close (excerpt)
maps & diagrams & estela lamat - the land of never ever

visitez/visit so the wind... le blog.