Dec 31, 2012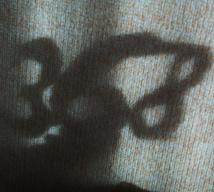 Subscribe via itunes or using this.

cramps - people aint no good (excerpt)
h. winkler - three crimes (excerpt)
martin back - the atonement of man (excerpt)
stone breath - flowers on your grave (excerpt)
odetta - ain't no grave can hold my body down (excerpt)
laura cantrell - new year resolution (peel session 23.12.03)
>big joe & sound dimension - declaration
eek a mouse - safari
gratuit - on ne pense qu'à nous (amnesie dead cold skinny rabbit remix)
la boite diabolique/strong> - the wooden
jean rollin. lèvres de sang (excerpt)
the apartments - what's left of your nerve
saloon - kaspian (peel session 16.04.03)
cornell campbell - conversation
bobby & jackie - reggae wiggle
jessika kenney & eyvind kang - unnamed figures (excerpt)
james & bobby purify - shake a tail feather (excerpt)
fluid minds - another brick in the wall (excerpt)
999 - homicide
all the saints - farmacia
sonic youth - sacred trickster
robert mitchum - tic tic tic (excerpt)
richard youngs - still life in room
j.rollin. traquées (excerpts)
daniel choma - my mind still roams
jo mango - every certainty
quiet loudly - like waiting
hiva oa - urban
she keeps bees - blue moon
felt - she lives by the castle (excerpt)
yoon youn sun - forget-me-not (excerpt)
thronoi - Negativrate oI (excerpt)
django reinhardt - all the things you are (rome, jan. feb. 49)
najma - aradhana (treasure of your eyes) (excerpt)
chris marker - la jetée (excerpt)
bre'r - dozen dream (excerpt)
chris marker - la jetée (excerpts)
bre'r - persuasion (excerpt)
brazilian money - maybe next year I won't be such a loser
the you are minez - not the answer she's looking for
cindy lauper - shine a capella (excerpt)
ballboy - all the records on the radio are shite
ray kellogg, the giant gila monster (excerpt)
mclusky - to hell with good intentions
the soft moon - it ends
i. honda, destroy all monsters (excerpt)
deaf school - what a way to end it all (peel session 07.09.76)

visitez/visit so the wind... le blog.