Oct 10, 2014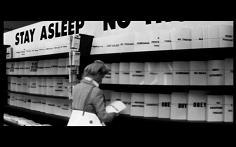 Subscribe via itunes or using this.

dr feelgood - ninety nine and a half (just won't do) (peel session 10.10.1977)
stranglers - dead loss angeles
n.w.a - straight outta compton
epmd - strictly business
hard-ons - pretty face
dead moon - mary houdini
das damen - reverse into tomorrow
crow - give up all hope - day of annihilation
complot bronswick - do you want to slay with me (1988)
electro hippies - mega armageddon death
trashlord - rot closet
jasmine minks - cut me deep
roberta bondar - wet eyes
oroonies - the whale and the wind
orouni - wild geese and cigars
wedding present - go out and get 'em boy!
band of susans - hope against hope
pairs - nothing but no hope
captain beefheart - hobo chang ba
peter coyle - say something
à;GRUMH... - penser et agir (est ce un crime) (1988)
pailhead - man should surrender
the baptist generals - it's over (peel session rec.10.10.2002 tx 13.11.2002)
ann peebles and the red dog band - do I need you (peel session 10.10.1974)
spoken words taken from "they live" by john carpenter

visitez/visit so the wind... le blog.