Mar 28, 2014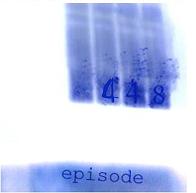 Subscribe via itunes or using this.

riviera - pick up star (peel session 28.03.2001)
ray ventura - vive les bananes! (1936)
los dos hermanos - waste of time
anna - badman
volage - wall of smoke
kaviar special - sabadidon
travel check - la gravière
the madcaps - all I really wanna do
donnie brooks - the devil ain't a man (28.03.1960)
youth avoiders - snake charmer
incendiare - kaleodoscopic heart
crywank - do you have PPE for self esteem
sweet benfica - the sliding stones of death valley
crabapple - tell me so
josephine baker - vous faites partie de moi (1937)
jared spiegelhoff - somewhere beyond delusional
psychedelic monk - I am running at the speed of light
permanent ruin - an exercise in flesh
girlsNames - killer train
owen temple quartet - the remains
nathan ventura and the buttercups - knocking on my skull
korean jeans - #7 (dry mix)
junes brides - sick tired and drunk
georgius - monsieur bébert (1937)
hefner - everything is falling apart (peel session 28.03.2000)
spoken words taken from "maniac" by dwain esper

visitez/visit so the wind... le blog.