Feb 14, 2015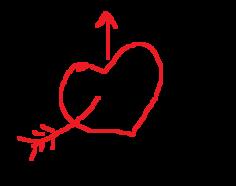 Subscribe via itunes or using this.

tiens, costello elvis ou baker chet, y'a pas my funny valentine...?

pj harvey - oh my lover (peel session 03.11.1991)
jean gabin - en amour (ouverture)
leo ferré - l'amour fou
enrico macias experience - le mendiant de l'amour (remixed by pitz)
thierry "titi" robin - l'amour s'envole
daniel johnston - love of my life
the sugarettes - message of love
sugar minott - it's you I love
summer schatzies - fall in love in naples
art institute - alien love song
cornell campbell - I'm the one who loves you
sun ra - ceslestial love
jezzreel - where's that love
metal boys - un petit peu d'amour
kono michi and the stone ghost collective - the look of love
plan b - love
a flock of seagulls - space age love song (kmfdm remix)
talbot o'farrell - love letters in the sand
joy division - love will tear us apart (peel session 10.12.1979)

visitez/visit so the wind... le blog.