Aug 29, 2014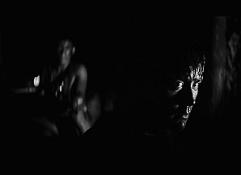 Subscribe via itunes or using this.

stinky toys - birthday party (1979)
bis - we love john peel (peel session 16.06.1996)
the quads - there must be thousands (peel session rec. 29.08.1979 tx 10.09.79)
the undertones - teenage kicks
the fall - race with the devil
gene vincent - race with the devil
reacta - sus
cyanide - your old man
the specials - gangsters
captain beefheart - big eyed bean from venus
cab calloway - I ain't getting nowhere fast (30.08.1939)
smiths - nowhere fast
wedding present - getting nowhere fast
kraft durch freude - berlin wall
telex - moskow discow (1979)
spions inc - race riot (1979)
artefact - be bop logic (1979)
extraballe - 1000 km en urss (1979)
the damned - new rose
the ramones - california sun
the ramones - i don't wanna walk around with you
the weirdos - cyclops hellicopter
pere ubu - heart of darkness
joy division - shadowplay
the residents - the electrocutioner
dave angel - trip to darkness
richard skelton - end of the river (excerpt)
richard skelton - pariah (excerpt)
siouxsie and the banshees - the staircase (mystery)
the capris - there's a moon out tonight
the house of love - destroy the heart
this heat - the fall of saigon
the fall - over over
the delgados - now and forever
incredible string band - rends moi demain (peel session 29.08.1972)
spoken words taken from "apocalypse now" by f.f. coppola

visitez/visit so the wind... le blog.