Sep 22, 2014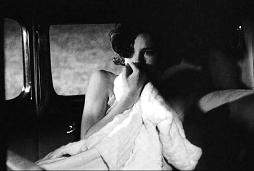 Subscribe via itunes or using this.

slab! - the animals are all eating the people pie (peel session 22.09.1986)
test dept - total state machine
echo & the bunnymen - thorn of crowns
pairs - northeast states
hüsker dü - standing by the sea
antisect - in darkness
modern english - ricochet days
complot bronswick - la guerre est déclarée (1984)
dick tracy - tête de chiens (1984)
anne gillis - untitled 11 (1984)
kevin ayers - don't sing no more sad songs
altered images - song sung blue (peel session 22.09.1981)
felt - the world is as soft as lace
durutti column - a little mercy
jo mango - evermore (the cormorant remix)
dali's car - his box
captain beefheart - dali's car
steerpike - acrobatic man
ddaa - now it's time to go to bed (1984)
zones - the end (peel session 22.09.1978)
spoken words taken from "once upon a time in america" by sergio leone

visitez/visit so the wind... le blog.