Jun 9, 2014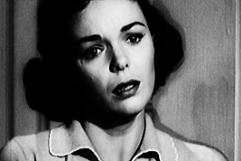 Subscribe via itunes or using this.

jack rose - black pearls (peel session 09.06.2004)
human league - the black hit of space
toy dolls - tommy kowey's car
flack off - montague jack farmer
joy division - incubation
kris jensen - torture
haarps - the deepest seize
felix kubin - hotel supernova
lucas santtana - amor em jacumã (a.j. holmes remix feat mariana rabello pinho)
boots mussulli quintet - love is just around the corner (w/ serge chaloff) (09.06.1954)
autococoon - darkscarf
lobo marino - bed of dandelions (chicago, illinois)
line monty - parce que (1954)
nadaprem - her
section 25 - girls don't count
taj mahal - ain't that a lot of love
léo ferré - le piano du pauvre (1954)
andres landero - asi se goza
young marble giants - radio silents
lizzy - president rock
geronimo! - mr president
10 5 neuton - entrance to exit (peel session 09.06.1999)
spoken words taken from "suddenly" (youtube) by lewis allen

visitez/visit so the wind... le blog.