May 28, 2014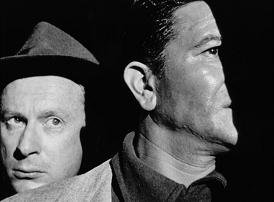 Subscribe via itunes or using this.

the 3ds - the young and the restless (peel session 28.05.1994)
protomartyr - scum rise!
big waves of pretty - feeling stoned
sotiris komatsioulis - kita file
hank williams - I'm sorry for you my friend
baby woodrose - beat city
the jam - in the crowd
the lizardz - when I met you
crown's clan - no place for our minds
cousins - A-FUN
felix leclerc - le petit bonheur (1951)
vicky & OK Jazz - una bella muchacha
dante elephante - german aquatics
autococoon - west marine
augustus pablo & the simplicity people - kg's half way tree
rob jacobs - wordless incantation
jean roger caussimon & renée jan - barbarie barbara (1951)
stan kenton - stardust boogie (28.05.1951)
dee clark - nobody but you
john fahey - sunflower river blues (peel session 28.05.1969)
dreamlovers - forgive (excerpt)
spoken words taken from "he ran all the way" by john berry

visitez/visit so the wind... le blog.