Mar 10, 2014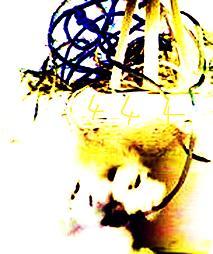 Subscribe via itunes or using this.

melvins - way of the world (peel session 10.03.74)
the missing season - the unwanted truth
physics of meaning - destiny reveals an unbelievable truth
the fall - trust in me
tolivar - never trust a girl with a curly smile
raoul moretti - j'aime les femmes (1933)
byron johnson - true affection
brilliant corners - trust me
quiet loudly - my trusted betrayer
pansey scott - tell me a lie
peggy lee & benny goodman - the way you look tonight (10.03.1942)
swans - the most unfortunate lie
buddy holly - true love ways
jean sablon - vous avez déménagé mon coeur (1933)
broker jonathan - hard truth country
carl hancock ruth - lies
joe valino - the moment of truth
pere ubu - where's the truth
hedgehog - behind truth
We've Got A Fuzzbox and We're Gonna Use It!! - rules and regulation (peel session 10.03.86)
spoken words taken from orson welles 'vérités et mensonges'

visitez/visit so the wind... le blog.