Mar 5, 2014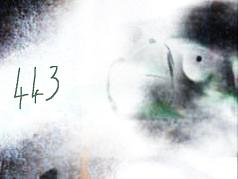 Subscribe via itunes or using this.

voix : alain resnais. + excerpts from: 'la jetée', 'je t'aime je t'aime'
eno & the winkies - baby's on fire (peel session 05.03.74)
marc mundy - our love can never be
le mans - oh romeo romeo
marie dubas - l'amour est un jeu (1927)
go betweens - you can't say no forever
chad carson - a fool in love
gelatinous citizen - your mind's unsound
ox - hey that's no way to say goodbye
billy mbowa w/ ags boys - jane wange
jean sablon - c'est une jardinier qui boîte (1932)
lucie cries - de l'ivresse au venin
the you are minez - sacrifice in the fog
freya josephine hollick - beauty and sorrow
sumer flake - where do I go
m. ward - sad sad song
elvis presley - I'm left, you're right, she's gone (05.03.1955)
coil - wait, then return (excerpt)
vittorio de sica - parlami d'amore mariu (1932)
michael j. sheehy - just love me
stranded sailors - heart like an iceberg
michael powers - can't quit you baby
th'faith healers - without you (peel session 05.03.94)
spoken words taken from alain resnais 'je t'aime je t'aime'

visitez/visit so the wind... le blog.