Jan 1, 2014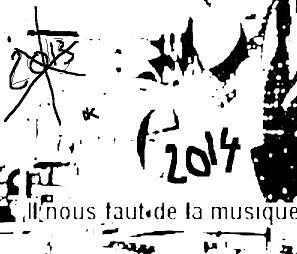 Subscribe via itunes or using this.

bilan (2è partie)

bonne année à tous

thin lizzy - vagabond of the western world (peel session 07.08.73)
family - it's only a movie
novalis - high evolution
les shleu shleu - l'amitié
rue royale - every little step
giampiero boneschi - fleas dance
mayol - le long du missouri (1913)
neu! - super
david bowie - panic in detroit
new york dolls - jet boy
pink fairies - city kids
stooges - your pretty face is going to hell
fragson- je connais une blonde (1912)
lee hazlewood - paris song
the spyrals - lonely eyes
alain goraguer - deshominisation
the who - sea and sand
mystic braves - mystic rabbit
bruant - le chat noir (vers 1910)
r. hardy - the wicker man (excerpt)
witxes - the breach
the people's victory orchestra and chorus - the sea, the land and the moon
witxes - the visited (excerpt)
magma - kobaia is de hundin
flower travellin' band - make up
can - moonshake
walter wegmüller - der mond
todd rundgren - never never land
geronimo - new day rising
chico magnetic band - we all come and go
mayol - chanson des mouchoirs (1913)
blue oyster cult - OD'd on life itself
vanna inget - dansar
control - middle brother watches younger brother while older brother goes out
moonrises - radiation
soft machine - riff II
acteurs - dusk removing
swan arcade - babylon (peel session 27.02.73)
visitez/visit so the wind... le blog.