Apr 8, 2013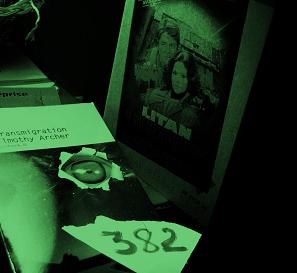 Subscribe via itunes or using this.

jp mocky - litan, cité des spectres verts (excerpts)
artery - the ghost of a small tour boat captain (peel session 15.02.82)
protomartyr - three swallows
whatever brains - companymen
giovanni marks 33 or what you need in life
persian screwboss - pocket full
jp mocky litan (excerpts)
negro spirituals - black garden
brothers in law - a magic
gabe hascall - nectar of life
israel vibration - love is all you need
center of the universe - the night was green
jp mocky litan (excerpts)
ponctuation - comment ça?
geronimo! - immortality
catholic spit - devil's pact
pony! - intentarlo
aunt ange - crucify the blackbird
jp mocky litan (excerpt)
blueskank - prince of nowhere
spondees - chase the dragon
glen porter - over the mountains, through the jungle, and into the cave
scritti politti - faithless
titaan - adem mijn licht
jp mocky litan (excerpts)
kan kan - somethings never change (peel session 26.04.82)
jp mocky litan (excerpt)

visitez/visit so the wind... le blog.