Jun 28, 2012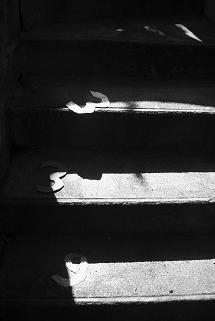 Subscribe via itunes or using this.

emmanuelle huynh itw about 'monster project' + angers tv 7(excerpt) (via alice's rabbit- berrython 2nd edition.)
easy rider v.f (excerpt)
carol ann mcgowan - I'll find you again
kath bloom - fall again
boothill foot tappers - stand or fall (excerpt)
john lennon - stand by me (excerpt)
daniel johnston - lennon song
swans - song for dead time
tom stechschulte - the road, cormac mccarthy (excerpt)
get well soons - witches! witches! rest now in the fire
hood - the rest of all of us still care (excerpt)
coil - unquiet rest
jean ritchie - unquiet grave (excerpts)
chris cutler, lutz glandien - unquiet days in eden
josephine foster - eden is that old-fashioned house (excerpt)
belbury poly - the eleventh house (excerpt)
deekie - dark house
marilyn monroe - the misfits (excerpt)
felt - dark red birds
murralin lane - all we hear are birds
to kill a petty bourgeoisie - I hear you coming, but your steps are too loud
j.tourneur, cat people - steps (excerpts)
we/or/me - slow steps
the prayers and tears of arthur digby sellers - the slow decay of some radio afterglows
suum cuique - dionysus decay
lüüp - ritual of apollon and dyonisus
robert haigh - ritual to romance

visitez/visit so the wind... le blog.