Oct 14, 2010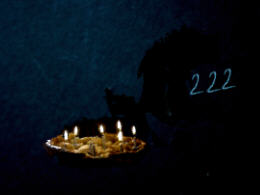 Subscribe via itunes or using this.

the grodeck whipperjenny - wonder if
(a/b)

jack rose w/ d. charles speer & the helix - in the pines (short excerpt)
(a/b)

die monitr bats - spread yr leggs, release the bats
(a/b)

blank dogs - setting fire to your house
(a/b)

haiku d'etat - firecracker
(a/b)

afefe iku - mpaka
(a/b)

jimmy reed- honest I do
(a/b)

f.m. einheit- death row (reprise)
(a/b)

pablo gad - tougher than the world
(a/b)

diagram brothers - I didn't get where I am today by being a right git (german version)
(a/b)

poorly drawn people - ain't hard to make a million of dollars
(a/b)

peverelist- esperanto
(a/b)

doug randle - batteries not provided
(a/b)

amen dunes - amen dunes
(a/b)

the fall - hands up billy
(a/b)

the gories - early in the morning
(a/b)

the rats - descending shadows
(a/b)

yellow swans- police eternity
(a/b)

burning star core- mysteries of the organ
(a/b)

yellow tears- liquid shimmer
(a/b)

natural snow buildings- go away, disappear
(a/b)

felt- a wave crashed on the rocks
(a/b)

visitez/visit so the wind... le blog.